Hungarian-Canadian International English Camp
ESL CAMPS
for younger

and older kids without school desks :)
​
Are you worried that you don't know enough English for this camp?
- Canadian camp counselors will explain it to you with their "hands and feet"
Do you feel like you know more English than your teacher at school?
- English is our Canadian friends' mother tongue. Everybody will find something to learn from them!
Are you afraid to speak?
- Most of our staff do not speak Hungarian. Through playing with them, you will not even realize that you're able to communicate in English!
The English you learned is filled with useless words?
- At the camp, we teach you modern, every-day English.
​You don't want to study in the summer?
- At our camp, you will be on vacation; but in English ;)!
​Ten hours of English daily: From sunrise to sunset
- English speaking camp leaders from Canada
- Activities in English from morning to night
- Hungarian and English speaking teacher presence for the duration of the camp
​
Activities to enhance your English, no matter what level you're at
- communication games and situation exercises for enhancing everyday speech abilities
- enhancing vocabulary with current topics and themes
Games and communication in English
- North American sports, games, and camp activities
- activities in groups based on varying levels of English
​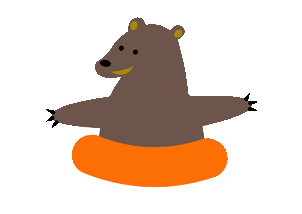 Lots of communication and ice-breaker games, ESL tasks, team building activities in groups based your child's level of English knowledge.
North American sports including baseball and american football.
Campfire, number wars, cooking on the fire, soccer, beach volleyball, table tennis.
A full day hike with a tour guide, map reading, scavenger hunt, and a night hike.
Beach, water games, and beachball.
All of the above is directed by English speakers, from morning to night.